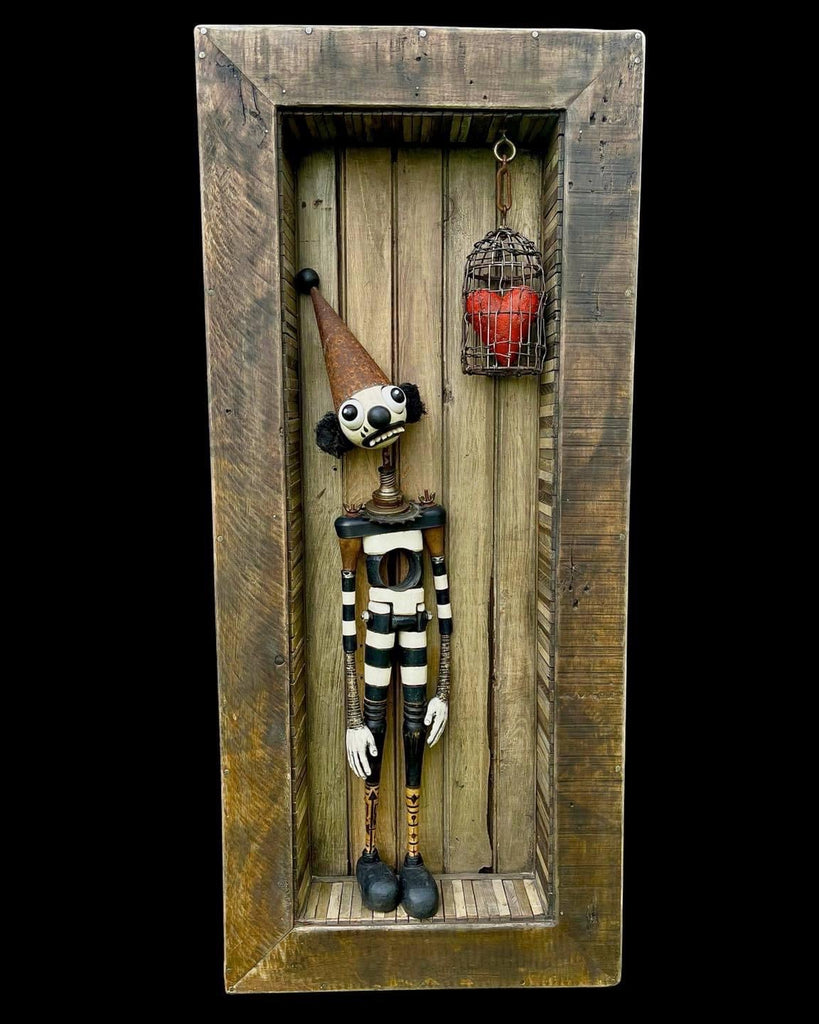 Clutch
$ 1,234,567,890.00
Original, one-of-a-kind 3D Mixed Media art piece by Chris Cumbie.
Hand-carved and assembled clown. He's a cool dude. Kinda quiet, but hopeful. The world is within his reach…just gotta fight for it.
Carved character featuring wood/metal details. Hand-woven wire cage with metal wrapped heart. Attached into handcrafted shadow box. Hanger attached to back. This is a one-of-a-kind, intricate piece with many fine details. Signed and dated.
Measures 18"w X 41"h X 4.5"d
Please do not add to cart, please contact me at chris@chriscumbieart.com for pricing.